TATTOO ARTIST FOR HIRE FOR EVENTS & PARTIES IN DELHI NCR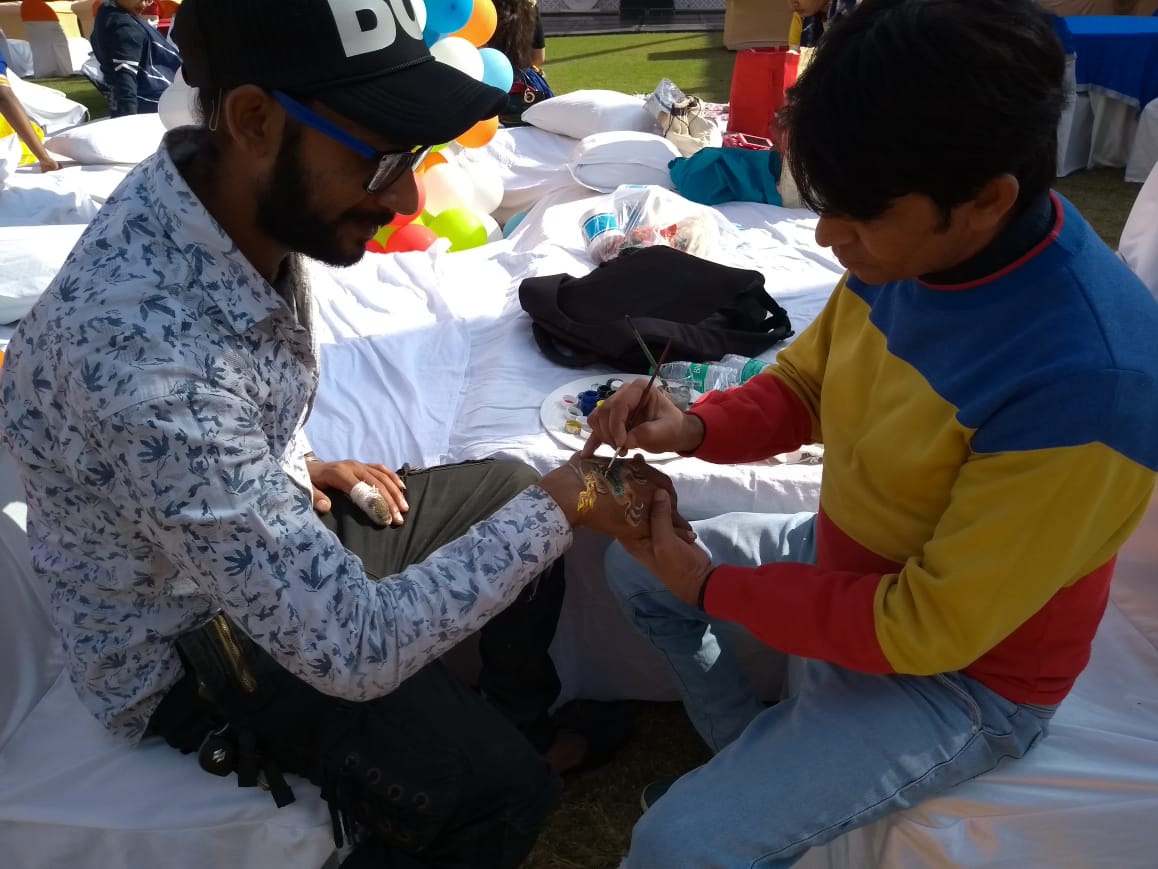 Hire tattoo artist for kids birthday party
Hire spray tattoo artist for birthday party & events
Glitter tattoo artist for birthday party and events
Showmaqers provides all types of tattoo artist on rent in Delhi-ncr in very cheap price.Tattoo artist for hire for birthday party and events Basically Tattoo is design or structure made by ink , dyes , pigments, either it is temporary or permanent on body parts depending on your choice. Tattoo artist for event & events.
Since tattoo are of different types like swarovski tattoo , glitter tattoo , spray tattoo chocolate tattoo and many more . Tattoo artist on rent Delhi. No party is complete without entertainment services or activities. Temporary tattoos are great fun for kids and adults. They add fun and excitement to any party. It allows kids to show off their creative side and get a cool new look (but just for few days). Tattoo artist hire for events and parties Since tattoo is a form of art that is being implemented every where in the world. Every person love to make different types on their body parts. Lots of people have build tattoo on his whole body. Depending on choice people build different variety of tattoo such as snake, Shiv, Damru, trishul. Similarly dragon, flower, name of his son or daughter, symbol of love and even more.
Temporary tattoo
Tattoos that are temporary with non-toxic and anti-allergic dyes can be used without any worries on the skin of the children. These tattoos wear off easily without leaving any marks. The moments of sheer happiness can be seen on the face of the children while they are getting tattoo are priceless. Hence we have talented tattoo artists who create magical tattoo art for the children which are very much in demand. We guarantee that the fun and memories of your celebration will be tattooed on their mind. Our highly skilled staff will surely bring smiles to your guests with our amazing tattoo designs.