POPCORN & CANDY FLOSS MACHINE ON RENT FOR EVENTS & PARTIES IN DELHI NOIDA GURUGRAM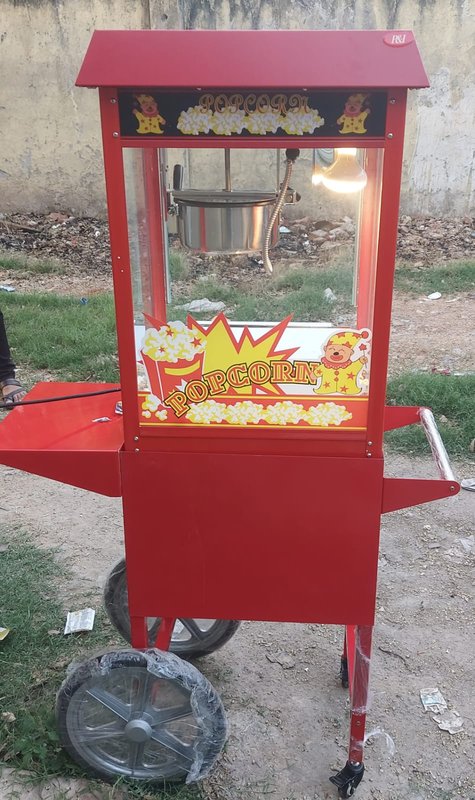 POPCORN MACHINE ON RENT IN DELHI NOIDA GURUGRAM FARIDABAD GHAZIABAD MANESAR
Popcorn is made by corn which enlarge and whiff up when heated. We provide different flavor of popcorn depend upon demands of client . Showmaqers provide popcorn machine on rent in Delhi, Gurgaon , Faridabad , Noida , Ghaziabad for birthday parties , events or any other occasion. These are basic eatable items that is being served in events and birthday parties. You don't need to worry about quality , as we are perfect in quality and flavor. Popcorn Machine For Hire in Delhi and NCR Different variety of popcorn like simple popcorn, cheese popcorn , Masala popcorn , butter popcorn and many more. Simple popcorn : These popcorn are plain sailing does not contain any ingredient, simply contain corn and salt . Cheese popcorn : This popcorn includes corn , salt and a slice of cheese , mixes together to create cheese popcorn. Masala Popcorn: These popcorn includes masala with corn mixed in proper quantity. This popcorn is delicious to eat. Butter popcorn: It is a mixture of corn , salt and butter , it taste buttery and mouth watering while eating. Popcorn machine for events. As for your information we also provide popcorn cart with popcorn machine. This will enhance the quality of events. With machine we also provide a boy who will make popcorn and serve it also. With popcorn machine we also provide popcorn box in which popcorn will be served. We are very professional and we know how to make your guest happy.
CANDY FLOSS MACHINE ON RENT IN DELHI-NCR
Showmaqers provides candy floss machine on rent for birthday parties , corporate events , carnival , family Day In Delhi, Faridabad , Gurgaon , Ghaziabad . Candy floss is made of sugar and color. It looks very nice, as known as mass of pink white sky fluffy sugar wrapped round a stick. It looks very attractive and every kids love to have it. Candy floss machine on rent in Delhi , Gurgaon , Faridabad , Ghaziabad. Since people called in candy cotton. It is of different flavor some are chocolaty some are strawberry, some are vanilla flavor. You can make different character with candy floss. You can use any extract or food clobbering in large quantities is virtually impossible without a machine designed for doing so. Candy floss machine on rent. Basically people says it budhiya ke baal. Because it looks like budhiya ke baal. Candy floss is often sold at fairs or circus.it is very successful. Candy floss machine for hire . So As candy floss are very sweet and tasty, kids always find it delicious , love to have taste of it. Since this is made by the mixture sugar and eating color , basically looks pink in color. Candy floss machine rental Delhi , Faridabad , Gurgaon , Ghaziabad. Basically we provide popcorn machine with a boy who will make candy floss and provide it to guest. So they know their work and create different shapes of candyfloss for kids. Some other eatable items like , Chocolate fountain , Maggie stall , sweet corn counter . Similarly Chuski wala , Banta wala , Narial pani waala and even more.