ART & CRAFT FOR EVENTS & PARTIES IN DELHI NCR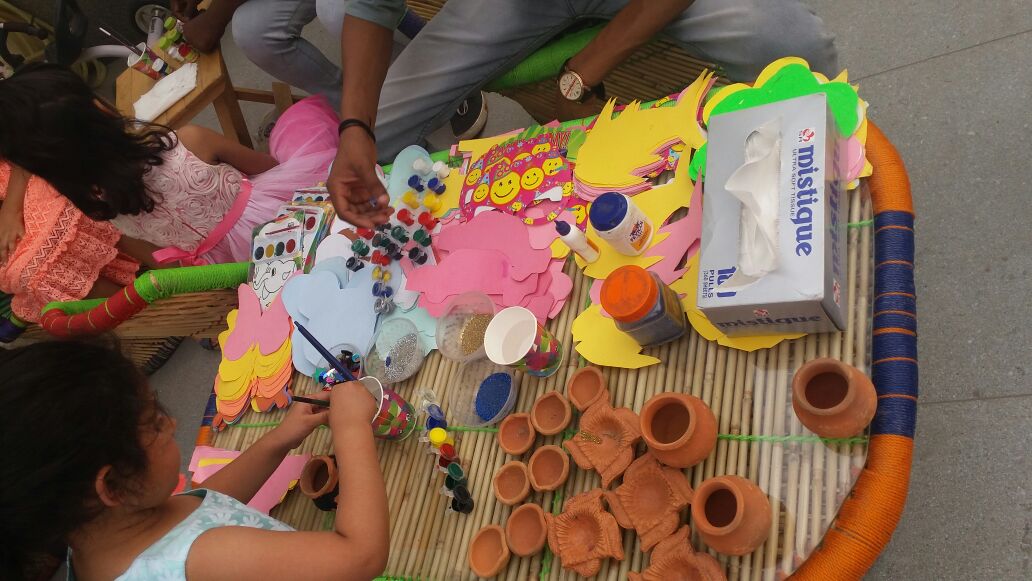 Showmaqers provides Art & Craft activities – Let's use your child's creative ideas to make simple crafts from all varieties of color characters. Showmaqers will provide your kid a chance to embrace his artistic side. We provide the best art & crafts activities at the cheapest rates. whether it's learning a new hand craft like Crochet or getting messy with paints, your creative kid will love exploring the many ways to express himself or herself.
Activities include – colouring using crayons, paints, clay modelling, pottery making, pots decoration, and many more. We sure will bring out your crafty kid's creative spirit with these fun ideas, and speak his or her imagination and creative play. So let's craft on and make your kid's birthday more special with birthday party crafts and ideas that will excite them and their guests.